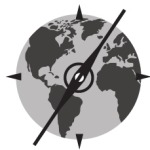 One wonders whether people living at a time of a significant turning point always realize it. Certainly, a major political upheaval or the onset of a war present themselves unmistakably, but there are other more evolutionary and gradual changes—even profound ones—that do not start off with a bang. The COVID years started off with such a bang, but we're still in those COVID years. Colleagues with whom we were beginning to collaborate on language learning in professional and workplace settings suddenly hit the brakes with a thud and, like it or not, found themselves ramping up to teach remotely (or to support that teaching and learning).
So almost 2 years ago, we adjusted our endeavors and suspended the main thrust of our mission and, to use contemporary parlance, we pivoted. During COVID, we focused our efforts on supporting our colleagues.
But are we post-COVID teaching and learning yet? We're still living with COVID and although in-person teaching and learning is back, learning with synchronous and asynchronous technology-enhanced options for outside of the classroom hasn't vanished. Can we live with both? Do they need to be separated? Or is hyflex the answer? Now that we've all experienced some sort of technology-dependent instruction, does the future amalgamate in-person, online, and hyflex/hybrid?
What about VR and AR, which seem to be nearing the point where they are affordable and available?
How do we do these things without widening the technology gap?
If we can tackle these questions, and we begin to see movement and cohesion in research and praxis, then yes, we can say that we are living at the time of a significant turning point in world languages teaching and learning.
We are excited at these prospects and have expanded our mission and efforts accordingly. You can read more under About World Languages 360.
Meanwhile, our previous focus and enthusiasm for language learning in workplace and professional settings remains undaunted. We are thrilled to support ACTFL's latest special interest group, the Language for Specific Purposes SIG. This represents a significant step forward in the wider profession taking up the leadership mantle in language learning outside of (in addition to) the traditional classroom space. You can read a concise description at the link below.
If you are an ACTFL member, please consider signing on to ACTFL's new LSP SIG https://www.actfl.org/connect/special-interest-groups/new-sig-support